If there is a train sitting on the track at Double Tunnels for a long time, here is what you do.
Turn around and go back the way you came to the Fulton County Animal Shelter.
Just as you get back to Animal Shelter, GEORGIA POWER is to your right and a little access road on your left, take that access road which quickly dumps out onto Marietta Boulevard where you will go left.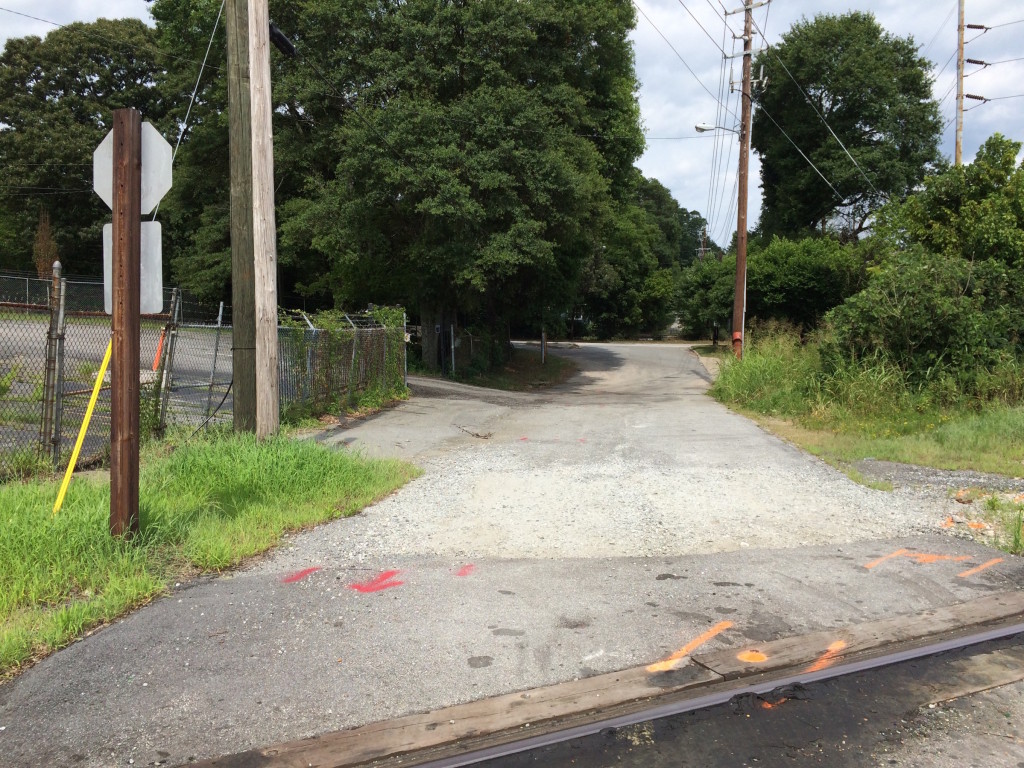 Watch out for cars as it can be a busy street.
Cross over West Marietta street at about .5 miles later.
You will then cross a bridge…As soon as the bridge ends.
Bang a hard right to go back under the bridge on a gravel and dirt and to get back on railroad tracks.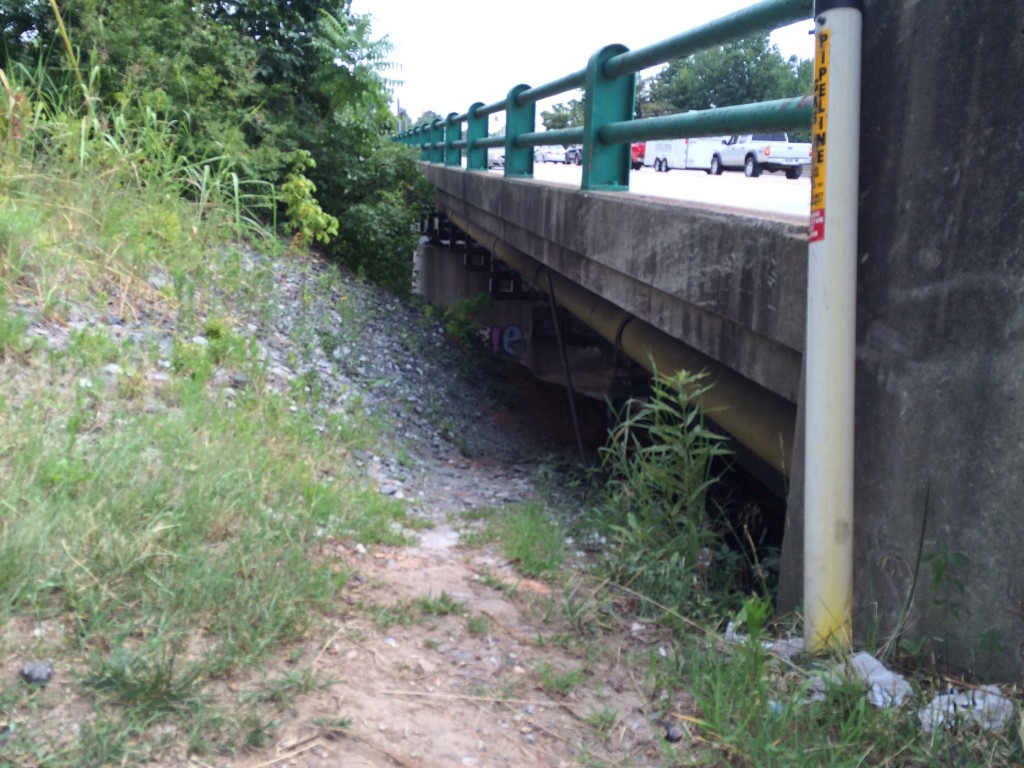 Go left on the railroad tracks.
Shortly thereafter you will see the big silver box that says Top of slide b owa-3.5.
When you see that box, stay on the tracks that curve left. (There are two tracks that go to the left. They both go where you want so take either one).
Your mileage will now be a little off from the main directions, but everything still falls in the same order so you are good to go.