**Final Update July 6th 12:28pm Have Fun***
Be sure to click here to also check out IMPORTANT NOTES AND FAQ
Start line
Up the large driveway onto the trail
Make a right on the Westside Beltline Trail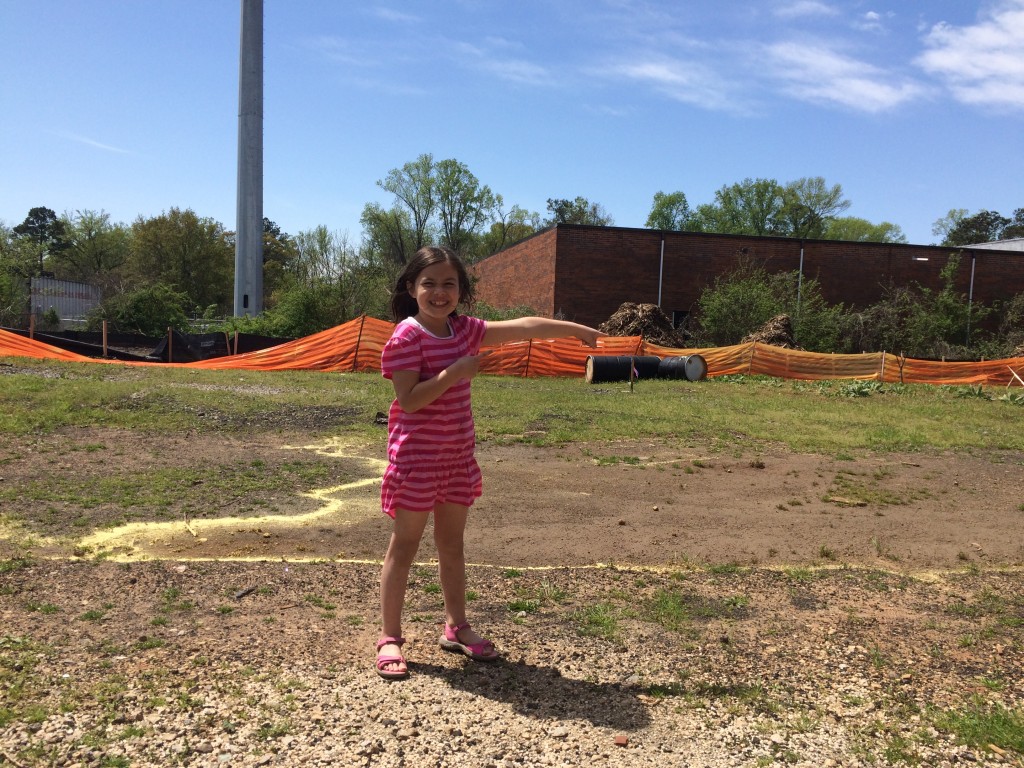 Stay on unpaved section and DON'T go up concrete ramp.
Eventually it starts to be paved again as you approach Rat Tunnel.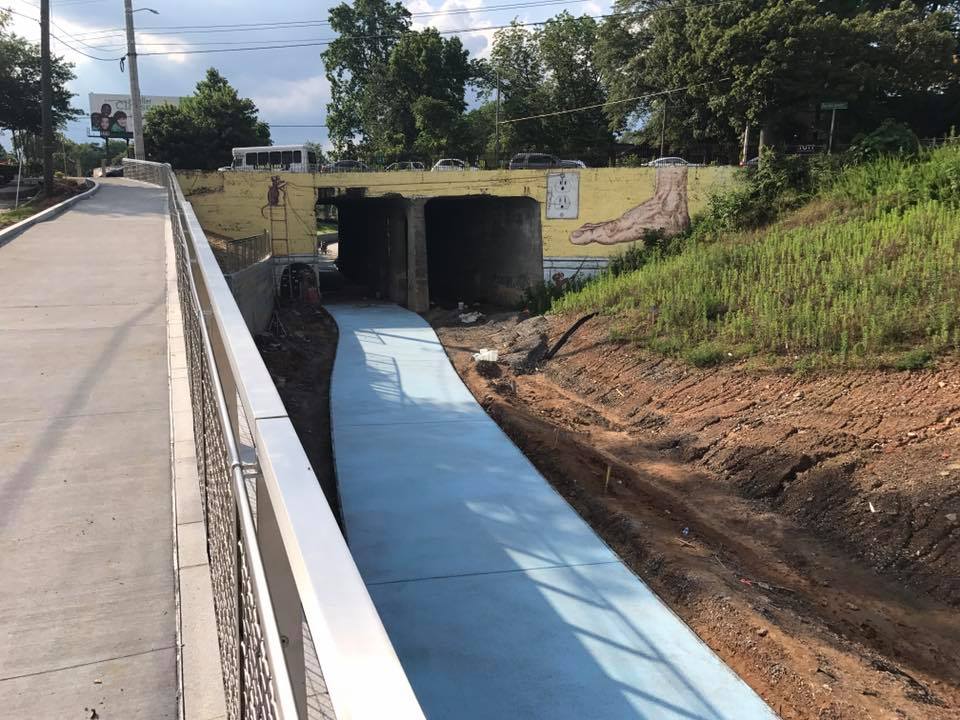 You will now stay on this new section of paved West Side Beltline until it deads ends into Washington Park. Including the new bridge over MLK that was a pain in the ass, to cross before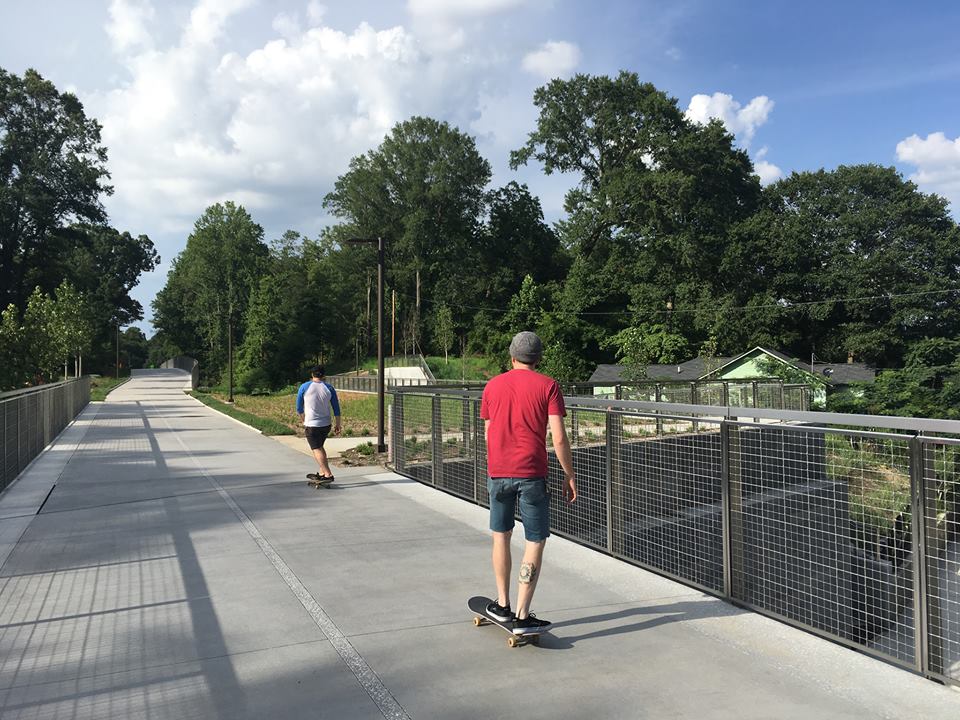 At Washington Park when it dead ends. – Go left on Path trail.
Go right on Stafford.  Go down hill and turn off the road to go right towards the power station.
Go around power station by going left at the end of the building and go up the hill that has a fence directly on your left. Follow up to and merge onto Stafford.
Turn right on Mobile and left on Mayson Turner and left on Joseph E. Boone.
Go to 2nd light and take a right to continue on Mayson Turner.  Mayson Turner turns into Chappelle.  Continue and turn right on North Ave.
Turn right on North Avenue and follow under Marta and train track bridges to the stop sign and dead end into a fence and go left.
Follow road to intersection (first light) at Donald Lee Hollowell or Bankhead Highway.  Make a right.
Make a left on James Lowery Boulevard in front of Shell Gas station.
Follow to West Marietta.
Make a left at the intersection in front of Kings Plow sign.
Make a right onto Marietta Boulevard NW.  Turn right onto Huff road.
Follow all way until it dead ends into Howell Mill. Take a left on Howell mill.
Make a right on to 17th Street.
Cross over Northside. Follow 17th Street through Atlantic station and pass W. Peachtree And Peachtree St NE.
Take a right as it dead ends then quick left to stay on 17th. Straight when it hits the rotary at Inman.
Then right at next rotary into the Prado. Pass Barksdale and take next Left on Westminster Drive.
Continue past Park Lane until you see Piedmont Ave. Cross Piedmont Ave towards dead end sign.
Shortly there after – You will see some blue gates on both sides of the road.
Take the blue gates to the right. Take the rocks and bridge just beyond the gates. Not that paved path that most people are on.
This is where the HalfWay-Ish Aid Station Will Be. Expect: Some water, some snacks, cheering  friends.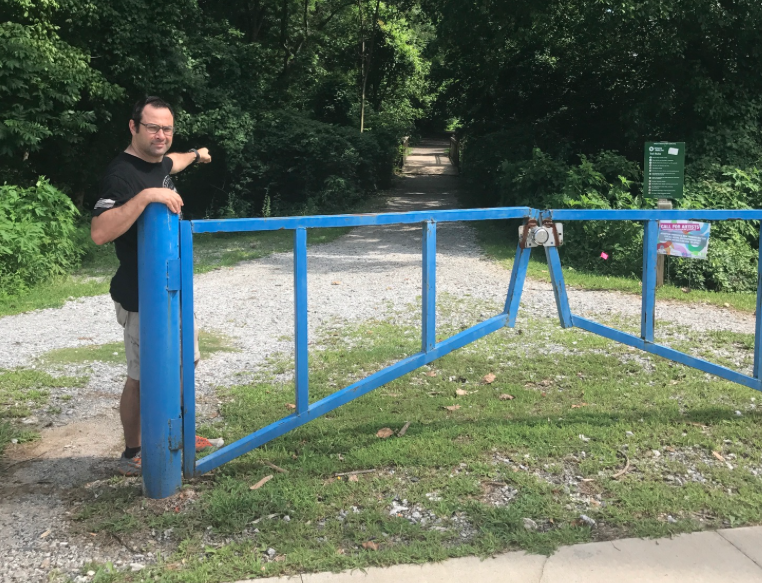 Next Amsterdam Walk Shopping Center is on your left. Stay straight on the gravel road. Do NOT venture right into Piedmont Park.
Next, You will run into Monroe and 10th. This will be the beginning of the paved (and highly populated) East Side Belt Line. There are several places here to find hydration, nutrition and restrooms.
Wave to people. Say hello. Enjoy that you are among the human race again. This is the most people you will see all day along your route.
You will run over Ponce De Leon and what is now the bustling Ponce City Market to your right.
There usually is a King of Pops stand nearby as well.
As you continue to pass, pour one out for the ghost of Murder Kroger which is now gone.
While you continue along the Beltline, you may several pool parties . It will be half naked people laughing and drinking. Your brain will tell you that you should be there instead. Your mind is not your friend. Your heart knows you are doing exactly what you should be going. Plus deep down those people wish they could be you .
Stay on The BeltLine until it ends at Irwin Street and a giant fence.
Icebox is on your immediate left. Take a left on Irwin/Lake then a quick right onto Krog Street.
Krog Street Market aka The Hipster Apocalypse is on your left. Again, you can stop and refuel, and or poop, just don't say we sent you.
Keep running across Dekalb into The Krog Street Tunnel,
When the tunnel ends, Krog is known as Estoria, and there you will turn LEFT onto Wylie Street.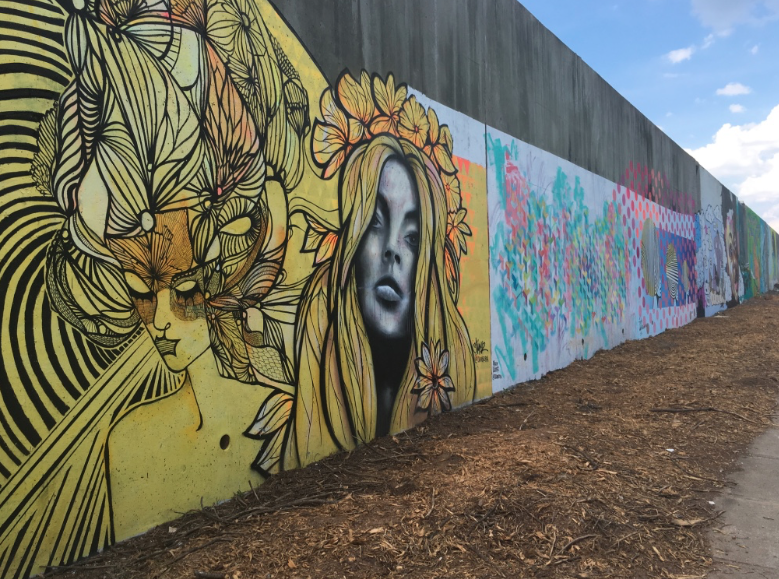 Travel on Wylie until you take a right back onto The Beltline where a sign says "Stein Steel".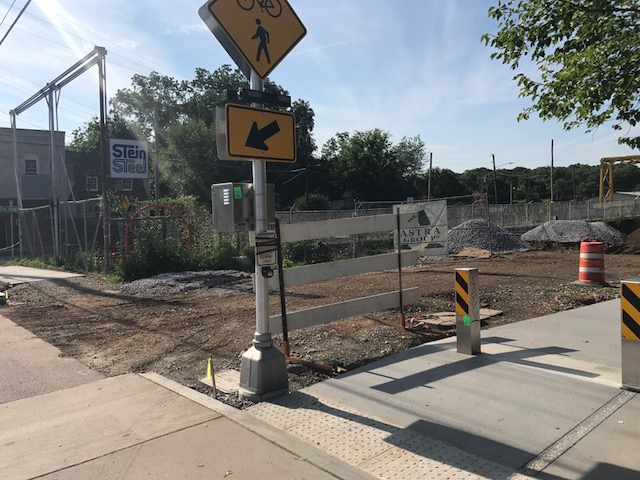 This is just before Flat Shoals Avenue.
When you hop on this pavement, this is more "In Progress" sections of the BeltLine. You may have to hop a fence or two, but stay straight until you hit Memorial Drive.
At Memorial Drive is Golden Eagle (Formerly Harper Station)
Stay straight on Bill Kennedy Way. You will be running over Interstate 20.
Also look back and right as you cross the freeway, that's Atlanta behind you now.
Remember when you went under Interstate 20 at mile 1.5, well you are now you are clear on the "other side of town"
You are now approaching the brand new, but already famous, Glenwood Kroger. You can stop here to refuel on supplies or go to the bathroom.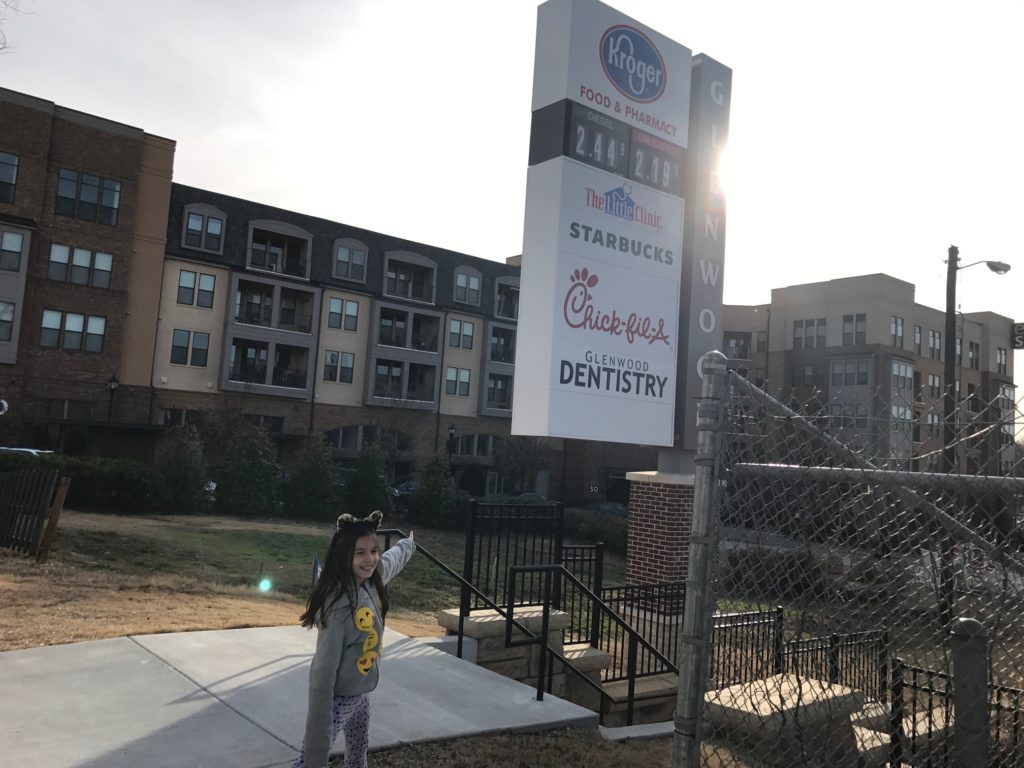 Continue onto Bill Kennedy through downtown Glenwood and it dead ends into Glenwood Ave.
Crossover Glenwood Ave and back onto The Trail (It is known as The Beltline SE Trail at this point).
You can put these directions away for a while if you choose, because you are staying on this track/trail for for a spell.
You will eventually:
Cross Boulevard
(also known as Clayton's Icebox)
Pass D.H. Stanton Park which is off to your right.
Traverse through Tetanus Tunnel.
You will cross Pryor road. There is an Exxon where you can refuel or pit stop if need be.
 You will continue on and you will go under Interstate 85.
If I failed to mention, parts of this track and trail will be kudzu you need to bushwhack through. We call it The Green Mile. It will most likely be much higher than in this photo.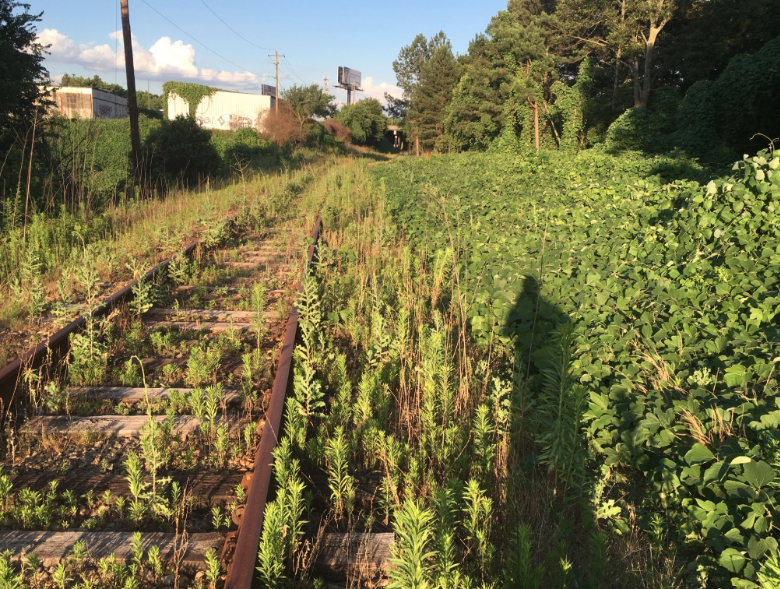 Next you will go over Metropolitan Parkway.
This is also known as J.D.s Last Stand.
Potential PIT STOP for FOOD, WATER, RESTROOM as there is a Chevron, Subway, etc
Keep going and be looking out for these boards shortly afterwards.
Then there is a Major Course Change shortly after these boards so pay attention.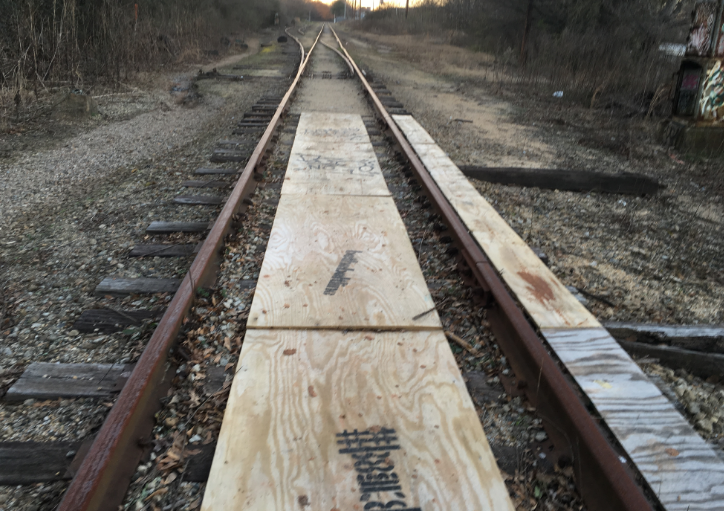 When you see BOARD THE BELTLINE boards, you are getting close to the next turn.
You will then see some tires, make a right to some woods for a hot second then you are into "Angel's Back Yard"  WHICH IS NOW PAVED.
Take the pavment til it ends onto Allene Ave.
Cross over Allene Ave and see The large Atlanta Phoenix Structure is there to the left.
Keep on and on under a tunnel and then….
Final turn by the Brick wall where you first entered this trail HOURS ago and realize your dreams are coming true!!!
Pass the start line and continue on to the magic picnic table and finish at Mile 20something!
Congratulations, you just finished 1 loop of Atlanta.