First things first.
You need to read the Event Director Notes and FAQ to get a general idea what this race is all about.
There will far less train tracks than the summer version. There will also be no Double Tunnels and should not include train dodges of any kind. This is good news for some, bad news for others.
Course Directions
Mile 0-1
Start Line.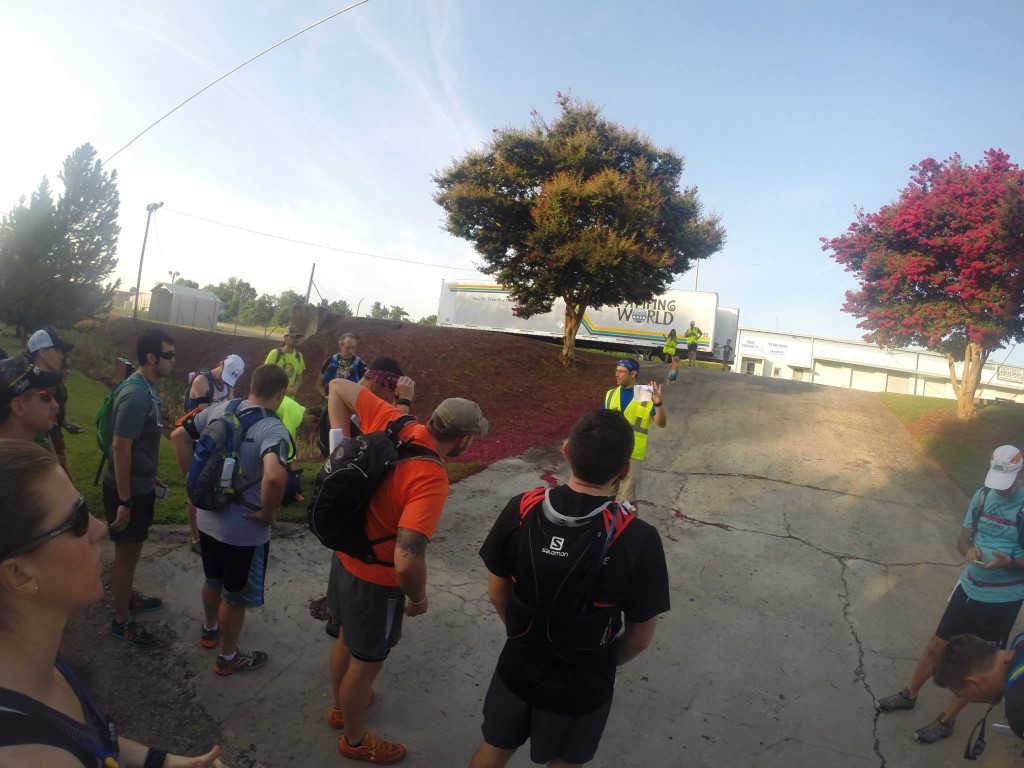 Head up the driveway and onto some dirt leading you onto the trail.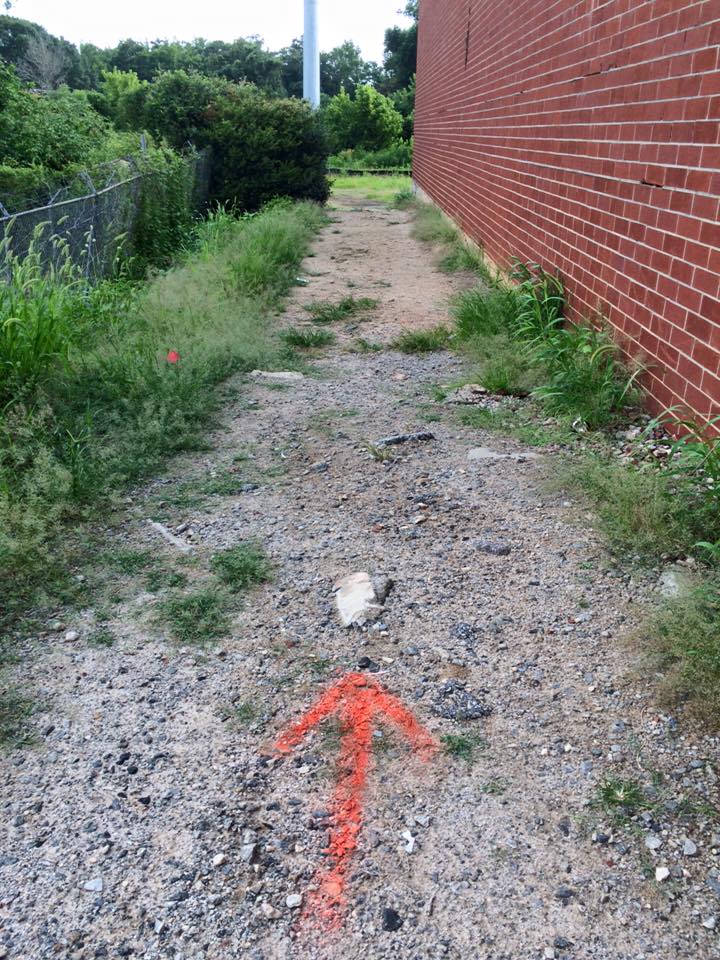 The trail opens up after you pass a building, take a right.
You will see The Rat Tunnel right before Mile 1.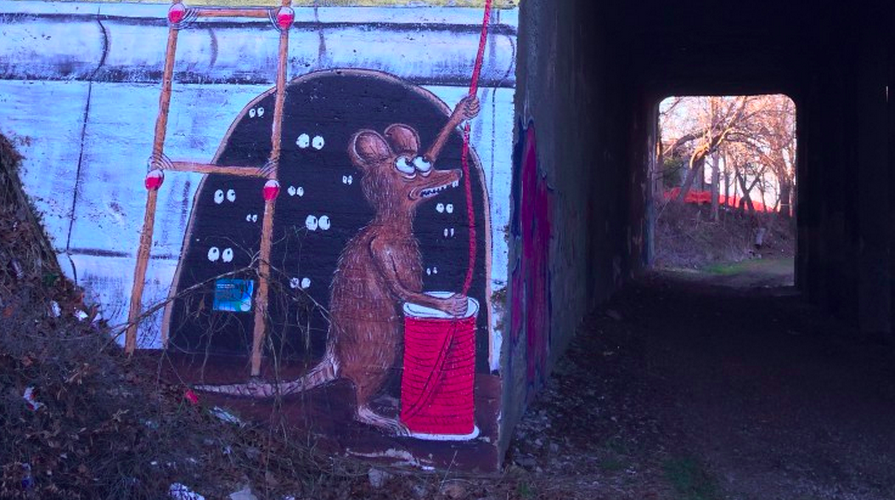 Mile 1-2
Just after Rat Tunnel is where the Muddy Section begins If it has not rained in most recent 4 days, it will look like this (or better) and is much more doable.  If it has rained any time in the 3 days prior to the race, it will be much messier.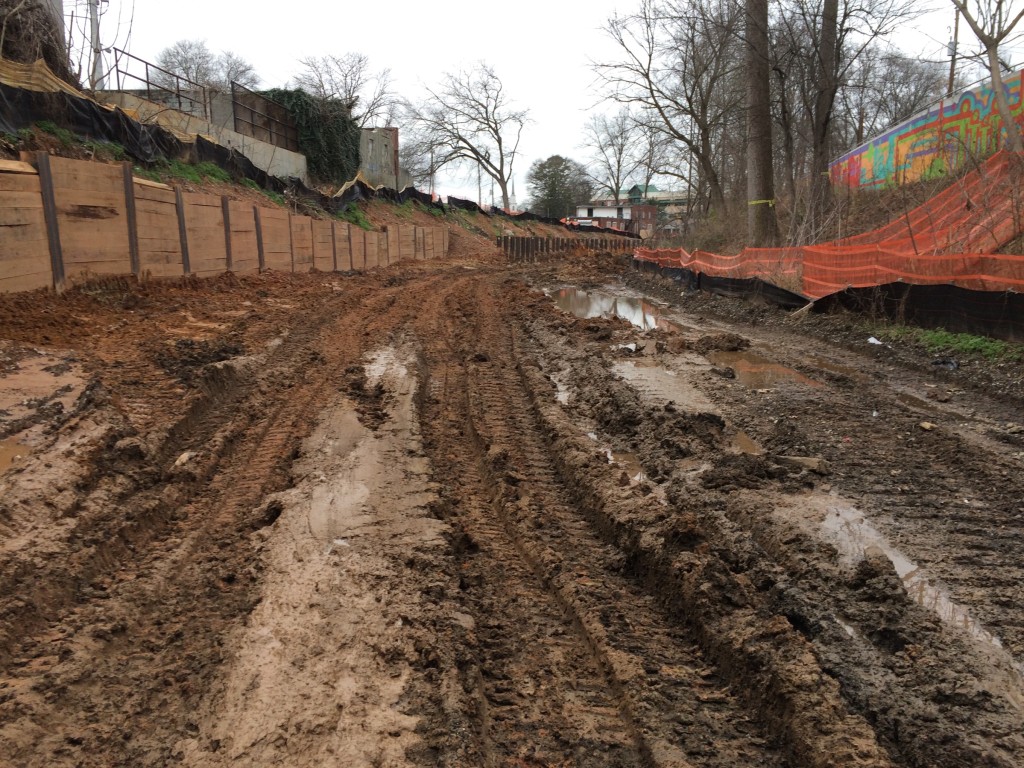 Keep going, and you'll come across this groovy new section.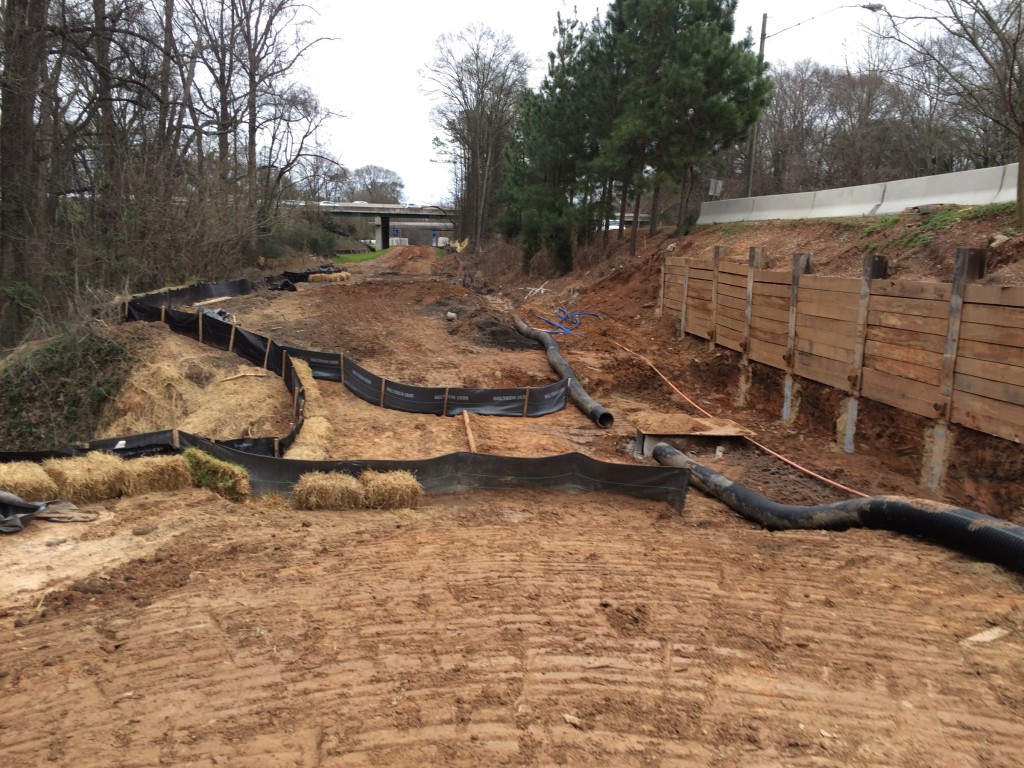 Could continue to be muddy for a spell, depending on rain.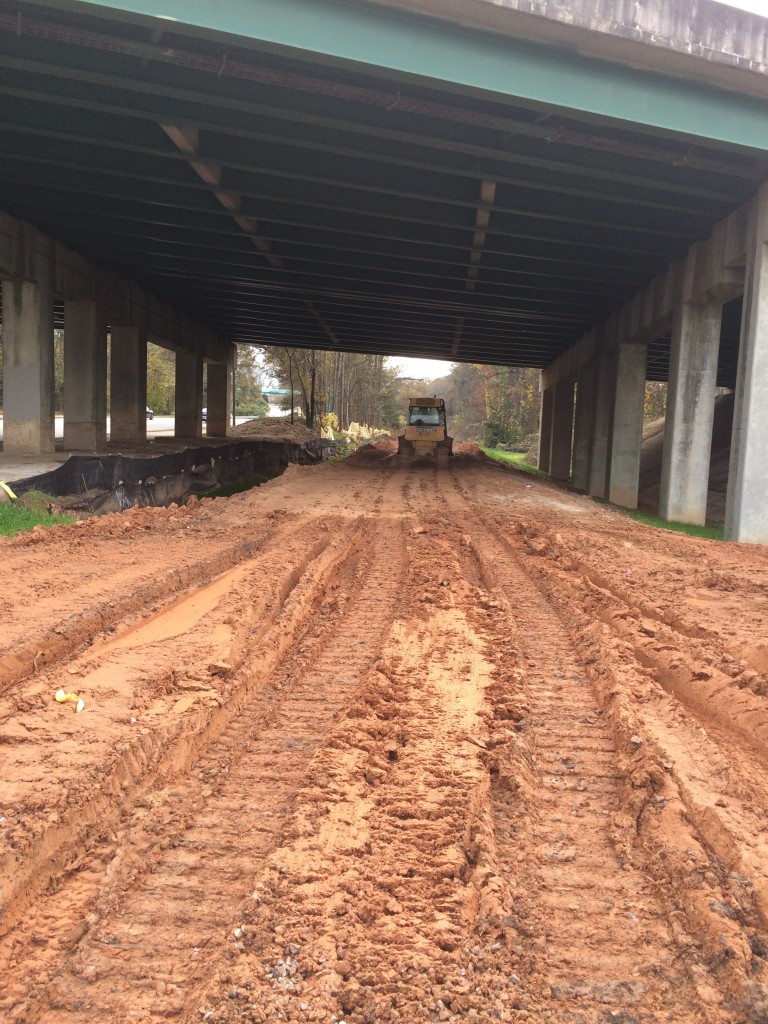 Keep running…
You are going to be approaching what will eventually be a bridge that goes over Martin Luther King, Jr. Drive. You need to touch this wall and turn around.
Since MLK day is the day after this race, we request you take a moment when you touch it and think about anyone that has made sacrifices in the name of civil or human rights.
This is just after Mile 2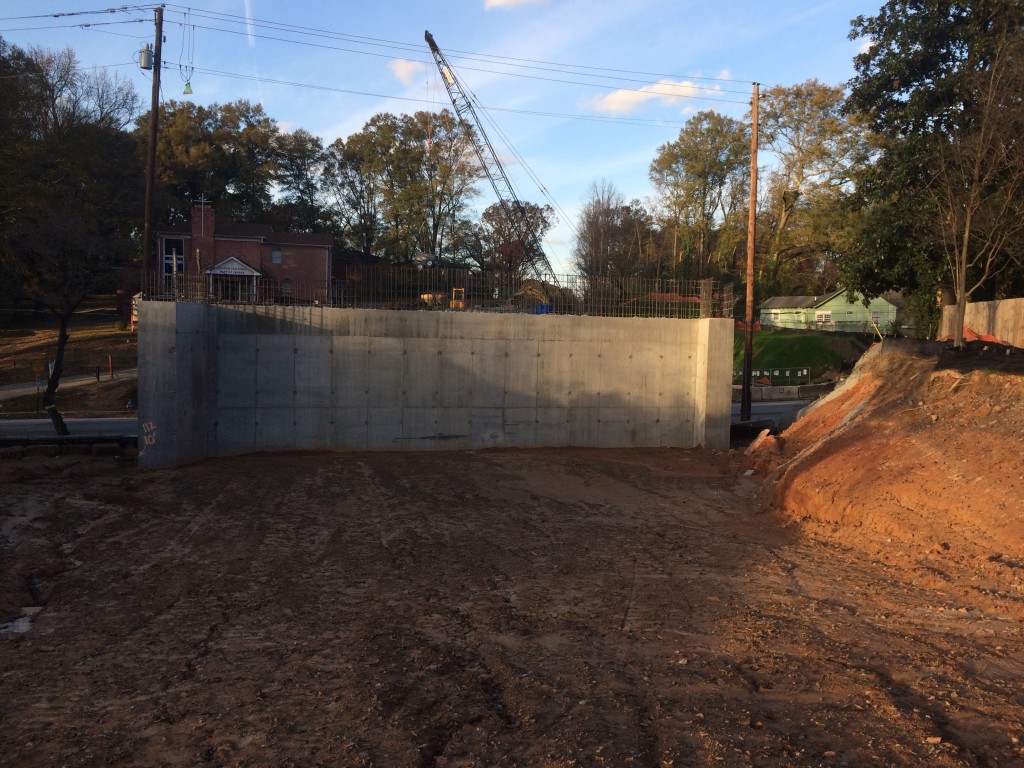 Mile 2-3 and Mile 3-4 are going back the way you just came.
Mile 4-5 
At 4.35 you are approaching where you started on the trail. Keep on going past it, traveling Southeast.
Take this all the way to Allene Ave. The fiery Atlanta phoenix rising from the ashes will be on your right.
Mile 5-6
Cross the street, climb the fence and continue onto the dirt trail. If you use the "sides" of the fence, there is a bar in the middle to stand on.
(Not a fence jumper? Go right when you are facing the fence, go right down Allene Ave. It will end at Couer D'Allene Studio Lofts. Go left onto the train tracks, now you are back on course)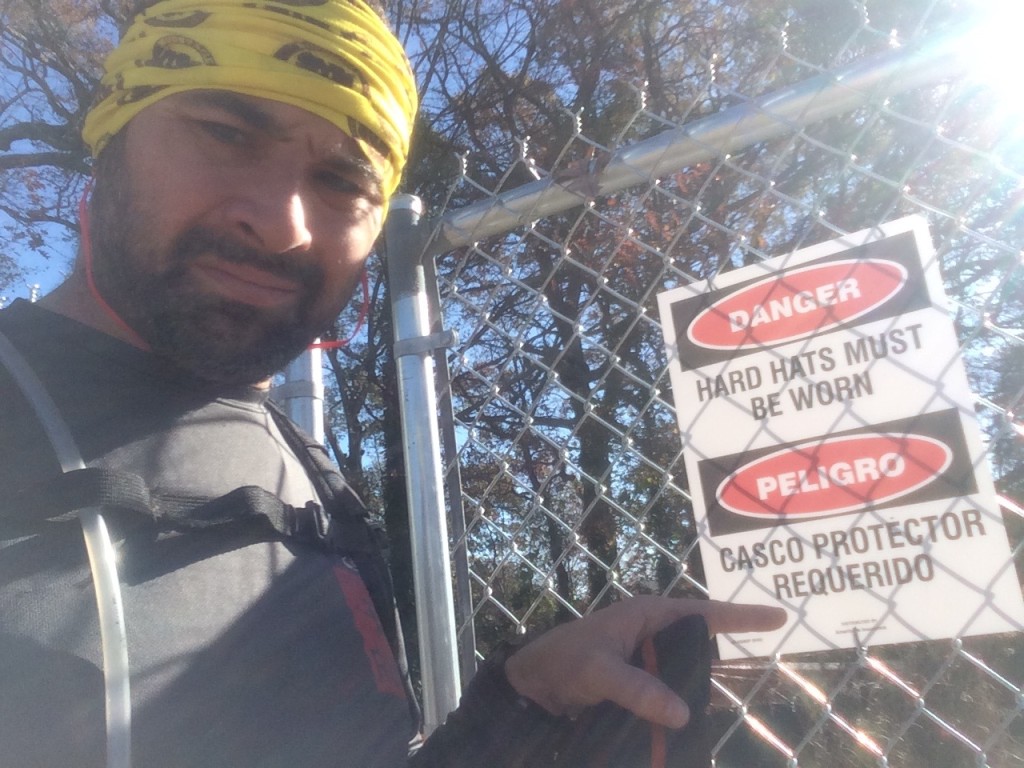 You are now running through "Angel's Backyard", a big open dirt section of the trail.
At 5.85, the dirt section will end, step over the black strips and onto a short woodsy section.
At 5.93 the woodsy section opens up onto some railroad tracks.
GO LEFT
Mile 6-7
At 6.1, you will pass "J.D.s Last Stand" crossing over Metropolitan. There is a Chevron and other places to stop if you need refueling.
At 6.97, more refueling options, you could get off on Pryor road, as there is an Exxon
Mile 7-8
At 7.3, you will approach the Tunnel To Tarabithia. (If you get that computer in the photo to work, we'll take a 30 minutes off your finish time)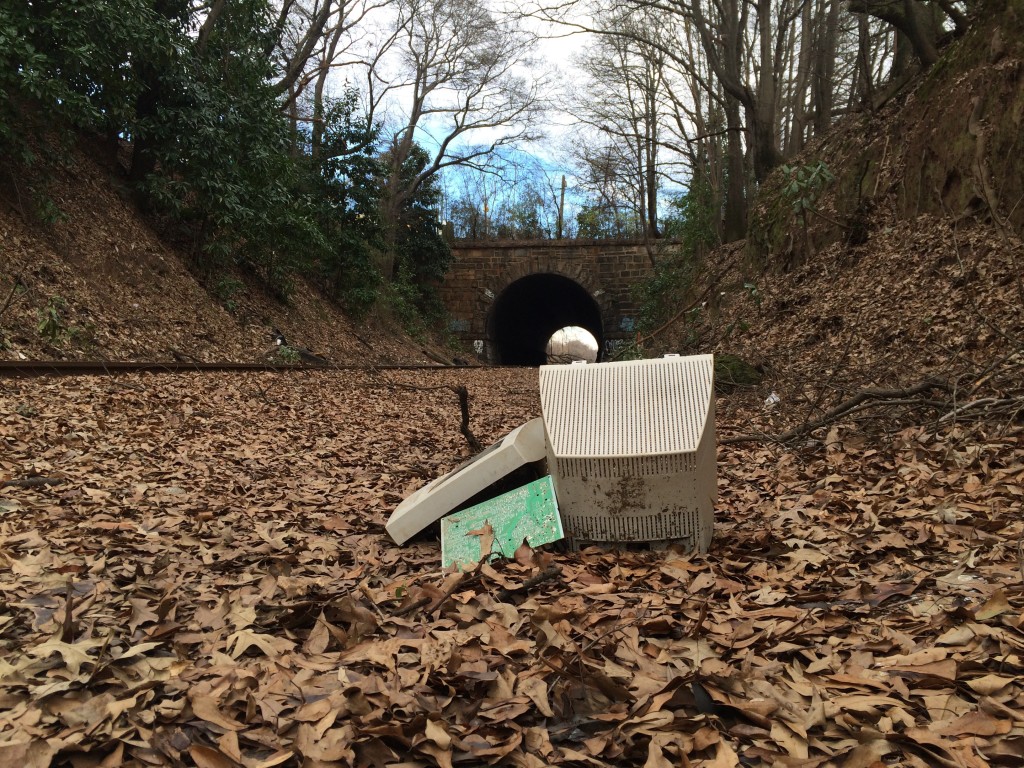 Cross Milton Road at 7.5
Cross Hill Street at 8.
Mile 8-9
You will pass "Clayton's Icebox" at Boulevard at 8.5
Mile 9-10
As you approach Mile 10, you will see downtown Glenwood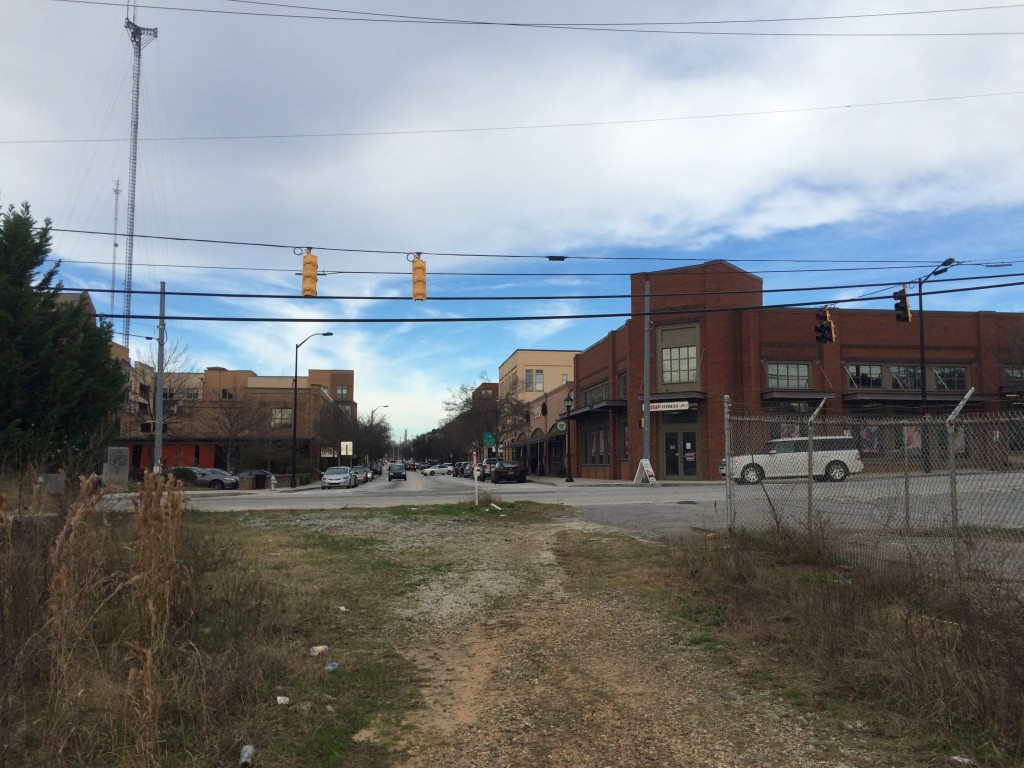 AID STATION/WATER DROP
There will either be humans there to give you some water, or there will be some jugs of water tucked away with red flags in the general vicinity to where they are.
Keep heading towards Glenwood and touch the "Half Mary Half Pole" that Jax is demonstrating here.
"Woo Hoo ATL, time to head back!" Your finish time will not count if you skip this important step.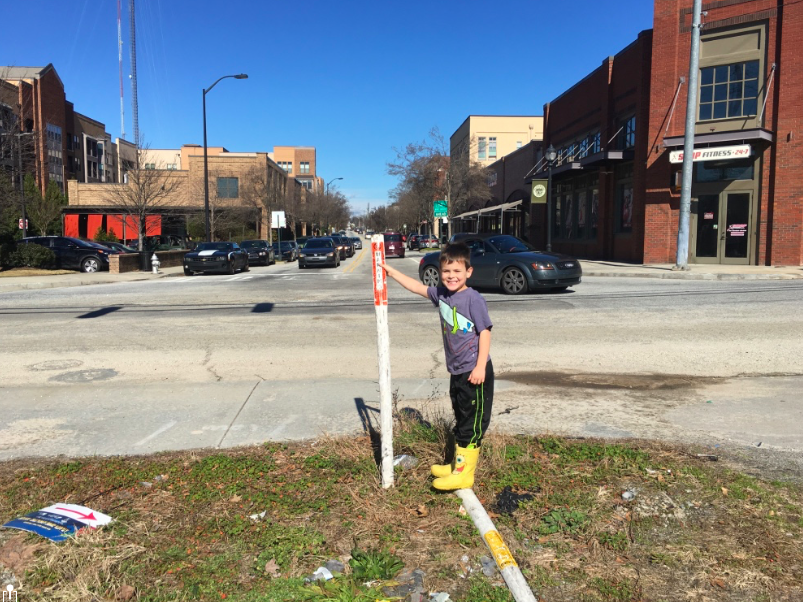 Turn around and head back the way you came…
When you get all the way back to where the you started this morning on that familiar dirt, bang a right to head back towards the start line.
Touch the magic picnic table and you are done!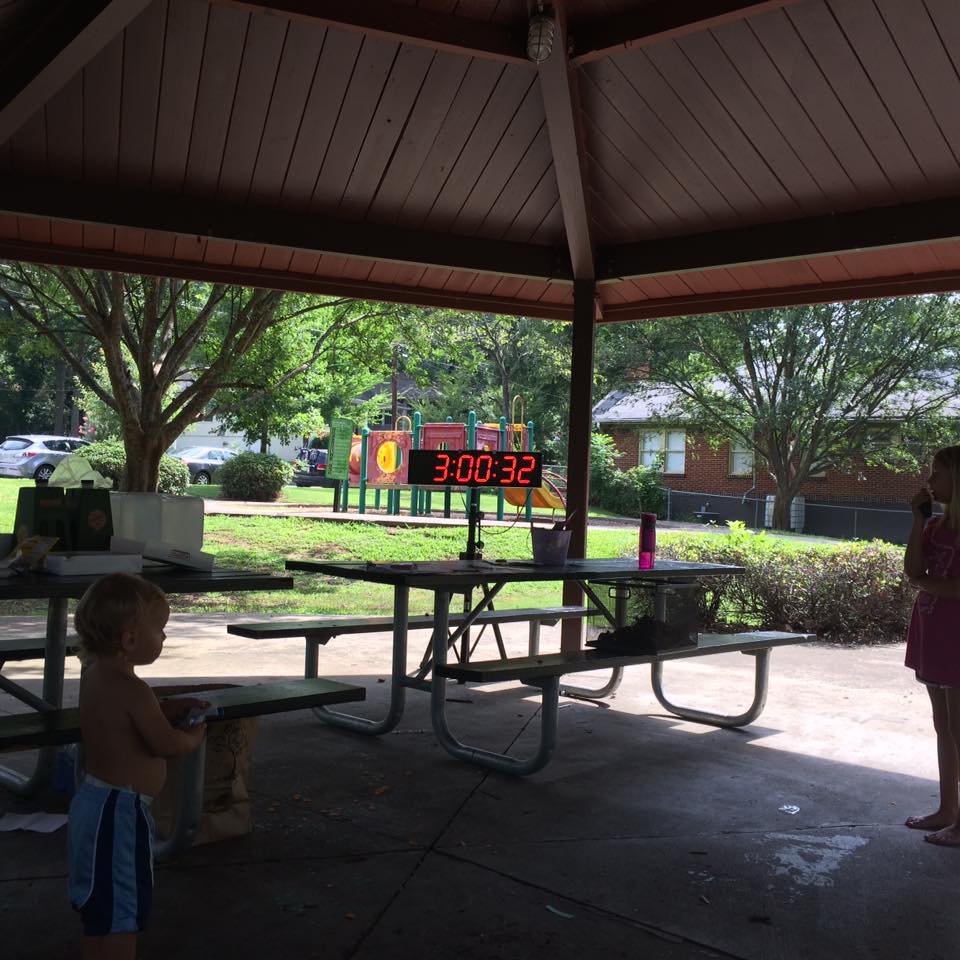 Total Distance: 14-16 miles.
Register below.